Professional Crawl Space Encapsulation
Many homes have crawl spaces that have often been ignored by builders, inspectors, and homeowners alike. They represent the out-of-site, out-of-mind, unlivable area that is not even considered a part of your home or living environment. As we research more about health in the home, we have discovered that this is not the case. You share your living environment with your crawl space.
Trust Our Crawl Space Waterproofing Experts
Crawl Space Encapsulation is a term used to describe the process of sealing your crawl space off from the outside elements. Crawl Spaces were originally designed to keep moisture from reaching the underside of your house. However, since then experts have realized that the best way to keep moisture out from beneath your house is to completely seal the crawl space off from the outside.
Stay Dry Waterproofing achieves this by using a patented vapor barrier system. Our vapor barrier is a thick and insulated material that was designed to provide a watertight barrier between the exterior of your home and your crawl space.
Encapsulated Crawl Spaces Keep Your Home Healthy
Although vented crawl spaces were designed to remove moisture and prevent mold, they come with a range of drawbacks that take away from their efficiency. However, crawl space encapsulation can keep moisture out of your crawl space in the first place. Moisture in areas like your crawl space can be hazardous because it often contributes to mold growth. Mold will then spread around your house via spores and your HVAC systems, setting the stage for a nightmare for residents who suffer from asthma or allergies. Crawl space encapsulation keeps moisture out of the crawl space, preventing mold from growing. As well as assist with reducing Radon levels.
Boosts Structural Integrity
In addition to preventing mold growth and keeping the home healthy, the ability of crawl space encapsulation to control moisture is beneficial in many other ways; this method can actually even improve the structural integrity of your home. A wet crawl space will often lead to wet soil foundation, which can spell trouble for your house. Crawl space encapsulation keeps the area dry, the soil in tact, and the structural integrity of your home safe.
Saves Energy
When you heat or cool your home, you are often heating and cooling your entire house. An encapsulated crawl space will keep outside air from entering and throwing a wrench in your HVAC gears. This will ultimately make it easier to heat or cool your home, which can extend the lifespan of your heating and cooling appliances as well as reduce your energy bills.
Proud Supporters of the Wounded Warrior Project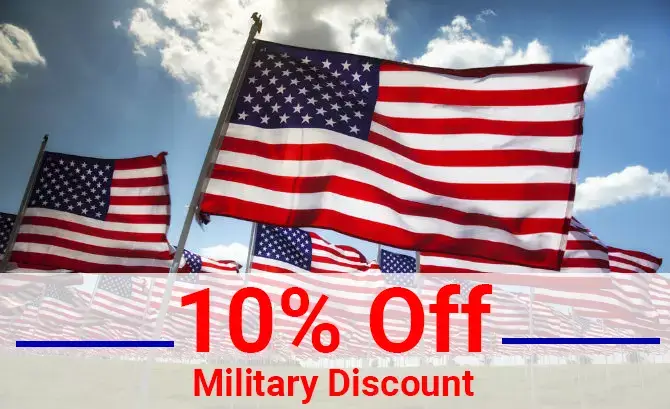 The Wounded Warrior Project is a nonprofit organization based out of Jacksonville, FL. Their mission is to honor and empower wounded warriors. Its purpose is to raise awareness and to enlist the public's aid for the needs of severely injured service members, to help them aid and assist each other, and to provide programs and services to meet their needs. The organization also offers aid for warriors experiencing invisible wounds of war like Post Traumatic Stress Disorder or Traumatic Brain Injury. For these signature wounds of the current conflicts, the Wounded Warrior Project offers programs like Project Odyssey, a combat stress retreat. Our team at Stay Dry Waterproofing is proud to support this initiative for helping our nation's veterans adapt to life after service. We also offer a 10% discount* for all military service members on any of our services.
* Some restrictions may apply with a $500 maximum
Serving Central Ohio, Northern Kentucky, and Eastern Indiana
Our team at Stay Dry Waterproofing offers professional basement waterproofing, foundation repair, crawl space repair, and mold remediation to home and business owners in central Ohio, northern Kentucky, and Eastern Indiana. We pride ourselves on providing our top-notch services to homeowners no matter the size of their home or project. If you need emergency waterproofing services, foundation repair, or mold remediation our team is the right choice for you. Click the button below to view our entire service area.