Professional Foundation Replacement Services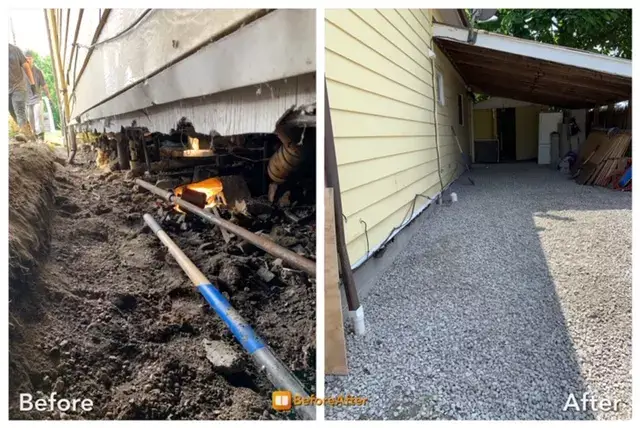 When does a foundation wall replacement make more sense than wall repair? Whether it's a crawl space or basement foundation that's not an easy question to answer. As foundation repair specialists, we have access to the most innovative products in our industry but sometimes the foundation damage is so extensive that these repair techniques aren't cost-effective. In other cases, older walls simply lack overall structural integrity because of the materials and methods used in their construction.
Our team at Stay Dry Waterproofing can provide you with quick foundation replacement in Central Ohio, Northern Kentucky, and Eastern Indiana. Purchasing a home was likely the biggest investment you'll have made to this point in your life, and for this reason, you need to be sure that your foundation is in good condition so that it can support your home for years to come. In most cases the age of your home doesn't really matter if it is suffering from serious foundation problems and damage, you need to get it taken care of before the problem gets worse.
If foundation repair is all that is necessary to take care of the problem our experts will let you know. We believe that being honest and dependable foundation repair specialists that homeowners from across Central Ohio, Northern Kentucky, and Eastern Indiana can count on.
We know that there are other structural repair companies in the area that will promise to fix your foundation for a low cost. However, their materials are questionable and their repair techniques are even worse. We promise that we stand apart from these other repair companies and provide you with the best in foundation repair work. We will have the base of your home in good condition quickly so you can have peace of mind knowing that your home is going to be strong for years to come.
How We Repair and Replace Foundations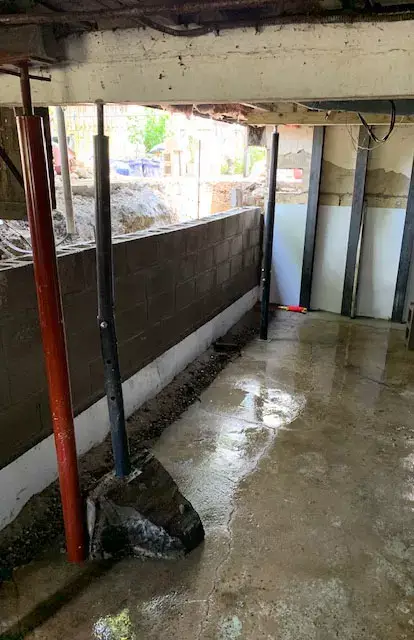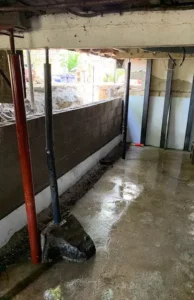 We use a variety of methods for foundation replacement on homes and businesses in Central Ohio, Northern Kentucky, and Eastern Indiana. In most cases, the process of replacing your foundation involves the complete removal of your old foundation, while carefully supporting the structure of your home. We then replace the foundation by building "sister walls". These are foundation walls that are built next to the damaged walls. Once they are finished being constructed, your home will be put back in place and you will have a strong and secure foundation you can count on.
Foundation Replacement Contractor
Often times foundation replacement is necessary for older homes that have a failing support system because the walls were not built correctly to begin with, or because they are experiencing problems with bowing and leaning walls. We can also provide you with foundation building services if you are planning on adding a new room or two to your home. These rooms will need a strong base, just like the rest of your home.
Contact Our Experts For Foundation Replacement Services
Our team of experts can help you repair any damage to your foundation. We have the experience you need to get the job done correctly the first time. To schedule an inspection and estimate for foundation replacement or repair you can contact our experts online or by calling 614-707-4232.