Foundation Floor and Wall Crack Repair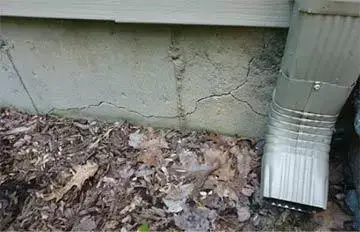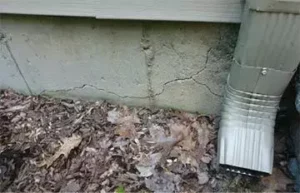 If water starts to leak through your basement walls or floors, it can quickly lead to a very serious flood in your basement. Our company understands how all types of basement leaks are caused and our professional foundation repair team can quickly address any issue that is causing the leaks. Our team uses carbon fiber wall repairs to keep cracks from spreading further and causing significant damage to your walls. These cracks are often caused by excess moisture in the soil surrounding your foundation, which leads to cracks that can let water into your home. Carbon fiber crack repair is a repair that not only stops water infiltration but strengthens the foundation and prevents future cracks from developing. The repair is wide enough that it covers the main crack as well as any fractures or hairline cracks. This is important because what may be a hairline crack inside the basement is typically a much wider crack on the exterior.
Our Crack Repair Services
Floor Cracks: Water can also rise directly through the porous concrete of your foundation slab, this is a problem that is worsened by cracks in your foundation. When you have water coming through your basement floor, the first step is to install a basement drainage system and a sump pump to evacuate the water from the basement. This will help keep the basement dry and your belongings safe.
Wall Cracks: The soil around your foundation is filled with water, and even the smallest crack can allow seepage to occur. This water seepage can cause the cracks to grow even larger and spider web out. Often times with block walls the mortar will crack, allowing small amounts of water to seep into your basement. Much like with floor cracks, the first step in repairing a wall crack is installing one of our drainage systems or carbon fiber wall supports.
Repair Your Foundation Cracks Today
It is important that you have a trusted and reliable foundation repair team to help you with foundation crack repair in your basement. Attempting to repair these issues yourself can lead to further damage and more costly repairs in the future. Contact our expert foundation repair team at Stay Dry Waterproofing LLC. to help you will your bowed wall repair needs today.
Contact Our Experts For Foundation Wall Crack Repair
If you are a homeowner in Central Ohio, Northern Kentucky, or Eastern Indiana and you have noticed cracks in your foundation you should consider contact our experts. We can help prevent any issues that foundation cracks might cause for your home or business. This includes preventing water leaks, further cracking, settlement issues, and more. Contact our experts today to get a free estimate on foundation wall crack repair.
Proud Supporters of the Wounded Warrior Project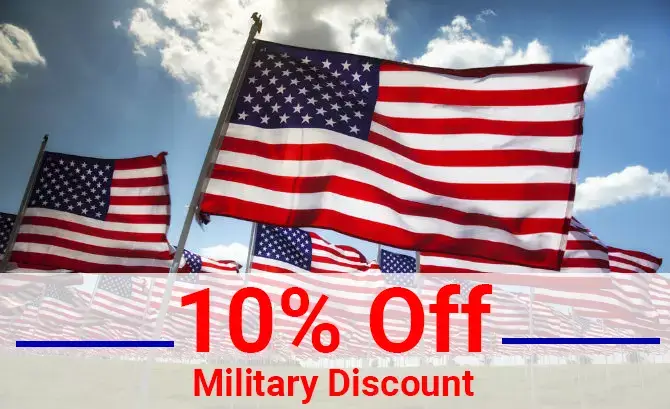 The Wounded Warrior Project is a nonprofit organization based out of Jacksonville, FL. Their mission is to honor and empower wounded warriors. Its purpose is to raise awareness and to enlist the public's aid for the needs of severely injured service members, to help them aid and assist each other, and to provide programs and services to meet their needs. The organization also offers aid for warriors experiencing invisible wounds of war like Post Traumatic Stress Disorder or Traumatic Brain Injury. For these signature wounds of the current conflicts, the Wounded Warrior Project offers programs like Project Odyssey, a combat stress retreat. Our team at Stay Dry Waterproofing is proud to support this initiative for helping our nation's veterans adapt to life after service. We also offer a 10% discount* for all military service members on any of our services.
* Some restrictions may apply with a $500 maximum
Serving Central Ohio, Northern Kentucky, and Eastern Indiana
Our team at Stay Dry Waterproofing offers professional basement waterproofing, foundation repair, crawl space repair, and mold remediation to home and business owners in central Ohio, northern Kentucky, and Eastern Indiana. We pride ourselves on providing our top-notch services to homeowners no matter the size of their home or project. If you need emergency waterproofing services, foundation repair, or mold remediation our team is the right choice for you. Click the button below to view our entire service area.