Bowed Wall Repair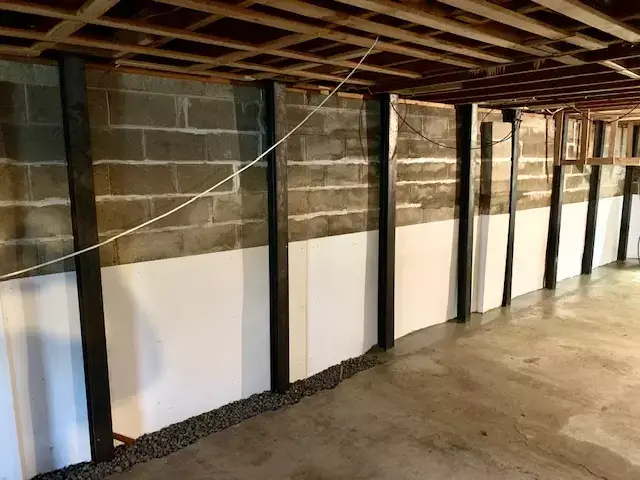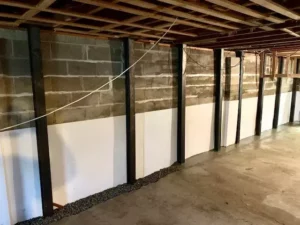 Bowing, leaning, or rotating basement walls are a common problem in homes that have a foundation built in both poured concrete and concrete blocks. These issues are normally caused by hydrostatic pressure buildup or possibly other foundation problems. If your foundation walls have started to lean into your basement or bulge, it could lead to other structural issues for your home. These problems may also cause wall cracks which can cause basement waterproofing issues. It is important for homeowners in Ohio, Northern Kentucky, and Eastern Indiana to watch for signs of foundation failure, such as bowing or leaning foundation walls, or cracks in your basement walls or floors.
Having a reliable foundation wall repair professional evaluate your bowed basement wall can help properly repair any issues you have. Our professional foundation repair experts at Stay Dry Waterproofing have years of on the job knowledge helping Ohio, Northern Kentucky, and Eastern Indiana homeowners repair bowing or bulging walls in their basement.
Our Bowed Wall Repair Products

There are several different causes of bowing or leaning basement walls. Our team at Stay Dry Waterproofing is trained to diagnose and properly repair all of the following problems. Whether your bowing walls were caused by tree roots or moisture in the soil, it is important to have them repaired as soon as possible. The longer you wait, the worse the problem can become. Our team of trained professionals uses carbon fiber wall supports to help keep your basement walls from bowing more. A carbon fiber repair that is properly linked to the foundation and house framing comes with peace of mind that there will be no further damage. Our carbon fiber support system is also great for preventing further wall cracking.
Benefit to using a carbon fiber system: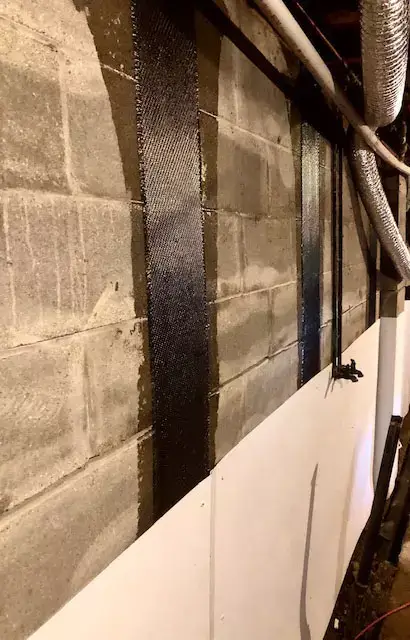 Professional Bowed Wall Repair
It is important that you have a trusted and reliable foundation repair team to help you with bowed wall repair in your basement. Attempting to repair these issues yourself can lead to further damage of the basement wall and more costly repairs in the future. Contact our expert foundation repair team at Stay Dry Waterproofing LLC. to help you will your bowed wall repair needs today.
Proud Supporters of the Wounded Warrior Project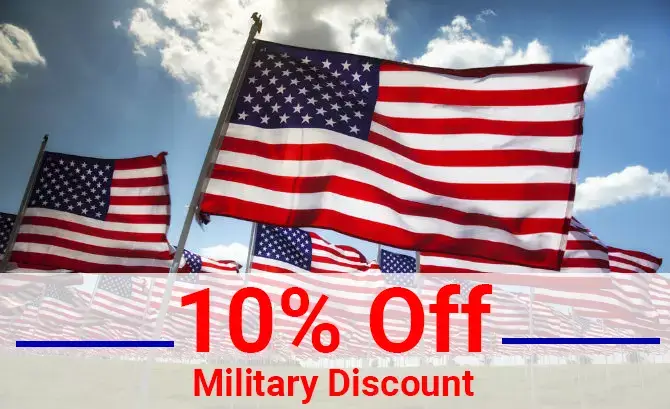 The Wounded Warrior Project is a nonprofit organization based out of Jacksonville, FL. Their mission is to honor and empower wounded warriors. Its purpose is to raise awareness and to enlist the public's aid for the needs of severely injured service members, to help them aid and assist each other, and to provide programs and services to meet their needs. The organization also offers aid for warriors experiencing invisible wounds of war like Post Traumatic Stress Disorder or Traumatic Brain Injury. For these signature wounds of the current conflicts, the Wounded Warrior Project offers programs like Project Odyssey, a combat stress retreat. Our team at Stay Dry Waterproofing is proud to support this initiative for helping our nation's veterans adapt to life after service. We also offer a 10% discount* for all military service members on any of our services.
* Some restrictions may apply with a $500 maximum
Serving Central Ohio, Northern Kentucky, and Eastern Indiana
Our team at Stay Dry Waterproofing offers professional basement waterproofing, foundation repair, crawl space repair, and mold remediation to home and business owners in central Ohio, northern Kentucky, and Eastern Indiana. We pride ourselves on providing our top-notch services to homeowners no matter the size of their home or project. If you need emergency waterproofing services, foundation repair, or mold remediation our team is the right choice for you. Click the button below to view our entire service area.